Testimonials
Phantom Security is a full service security agency comprised of security professionals who constantly strive to provide top quality service. It is our goal to make security as straightforward as possible, and that our relationship goes past being a security provider to a customer but rather building a long lasting partnership, so no matter what the situation you can trust Phantom to be there and protect what matters to you the most.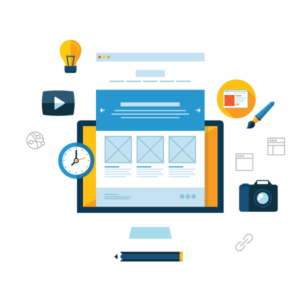 "We've looked at a lot of security companies but these guys were always the clear favourite. They have the right knowledge and products, and they've been awesome to work with." Kendra Moralis
Owner, Moralis Properties
"Phantom Security did an amazing job securing my home with the clearest security cameras I have ever seen!" Hardeep Rai
Homeowner, Abbotsford
"Professional service. Quality products. Economic price! I would highly recommend this company to anyone." Joanna Reed
Homeowner, Vancouver
"My house was broken into twice within a week. Both times we were not able to identify the person even though they were only about 10ft away from the camera. The cameras were too grainy and not clear enough to make out the face. I called Phantom Security and they briefed me on my old security system which I payed a fortune for. Turns out the previous company installed an old "analog system" that was not even able to support HD, and furthermore the recordings were not at full 30 frames per second which made it even more difficult to recognize anything. Phantom upgraded my camera system to a full 1080p HD system, that was far clearer than I could have imagined PLUS it was cheaper than what I payed for my old system!!! Thanks Phantom" Muhammad Bahri
Homeowner, Langley
"These guys know what they're doing. From the initial quote to the product training, the service is exceptional. Quality surveillance system and quality service. Recommend to anyone!" Jay Clarke
Owner, Full Auto Repairs
"I trust Phantom to take care of my structured cabling/low voltage needs for my new homes.  From the data, phone, tv cables to the cameras and theatre they perform clean, quality work on time. They even come back once I sell the property to the new owners and teach them how to use the security system!" Parm Johal
Owner, Johal Property Development
"Amazing camera system, luxury service, and competitive price, can't ask for anymore than what they did!" Jenna Nicholls
Homeowner, Vancouver
"Very knowledgeable and professional staff. Our house was very difficult to install, because of the amount of concrete and where we wanted the cameras placed. The technicians installed 12 very clear cameras flawlessly with very little wire exposed. Well done!" Mary Selinsky
Homeowner, Burnaby